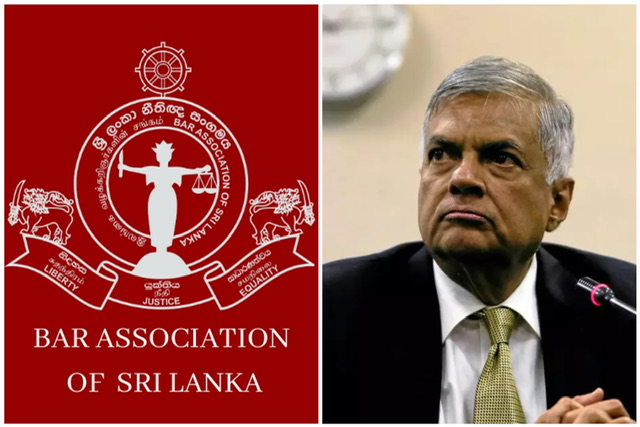 The Bar Association of Sri Lanka (BASL) has written to President Ranil Wickremesinghe regarding the appointment of the next Inspector General of Police (IGP).
"It is of utmost important that the next Inspector General of Police should be an officer whose service in the police force is exemplary and free of any blemish and able to restore public confidence in the Sri Lanka Police" it said.
BASL in its letter has urged that the appointment of the IGP (and all other appointments to key offices) be done in a transparent manner so as to establish public confidence in the appointment process.
It is understood that the post of IGP will be left vacant on 23rd March following the retirement of the current police chief, C.D. Wickramaratne. (NewsWire)