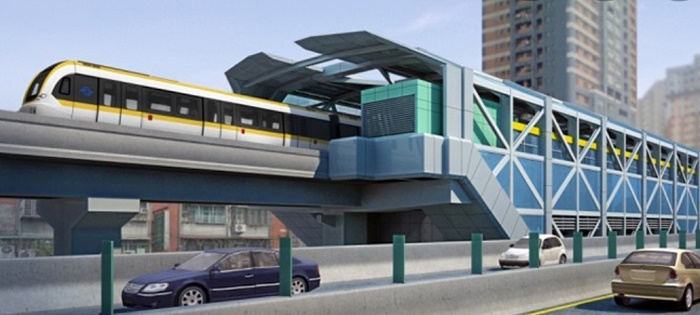 A decision has not been made as yet about the revival of the Japan International Cooperation Agency (JICA)-funded Light Rail Transit (LRT) project, stretching from Colombo Fort to Malabe, Japanese Ambassador to Sri Lanka Hideaki Mizukoshi said on Wednesday (29). 
Ambassador Hideaki Mizukoshi told a breakfast forum organised by the Ceylon Motor Traders Association in Colombo, yesterday that no decision has been taken as yet regarding the JICA funded US$ 2.2 billion project which was suspended by the former Sri Lankan government. 
He further said the decision about the project depends on the reforms of the Sri Lankan government and if Sri Lanka can regain the trust of the Japanese government and business community.
The revival of the project will be considered when those conditions are met, the Japanese Ambassador said. 
His remarks come after Urban Development and Housing Minister Prasanna Ranatunga announced earlier this month that a decision has been taken to reimplement the Colombo Fort- Malabe light rail project. 
Making the announcement, Minister Ranatunga pointed out that the train service will help public servants based in Colombo, Malabe, and other suburbs for work to save time and money. 
The project was initially slated to commence in 2020 after land acquisition and be completed by mid-2024, with the Japanese government agreeing to provide a loan of US dollars 1,850 million, and financial and technical support from the Japan International Cooperation Agency (JICA). The project was later suspended due to various reasons, including the economic crisis in Sri Lanka.
The Colombo Fort- Malabe light rail project is proposed to be 16 kilometres in length with 16 stations, enabling travel from Malabe to Colombo- Fort in 30 minutes. The train service is scheduled to run every four minutes during peak hours and every 10 minutes during normal hours. (NewsWire)