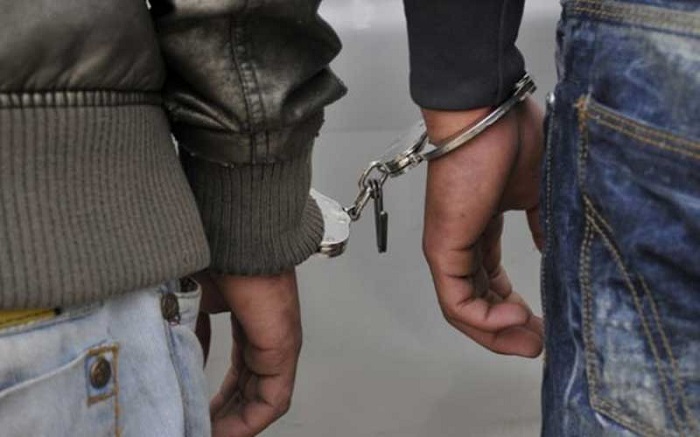 Three suspects have been arrested on charges of having assaulted and obstructed the duties of two Police officers in the Aliyakada area in Kapugollewa, Horowpathana.
The Police stated two officers from the Kapugollewa Police Station had been assaulted when they visited the Aliyakada area to investigate a complaint yesterday (09). 
Three suspects aged 21, 23 and 24 years, who are residents of the Aliyakada area, have been arrested in connection to the assault. 
The injured Police officers have been admitted to the Kapugollewa Hospital. 
The Police stated that the suspects will be produced before the Kebithigollewa Magistrate's Court today. (NewsWire)