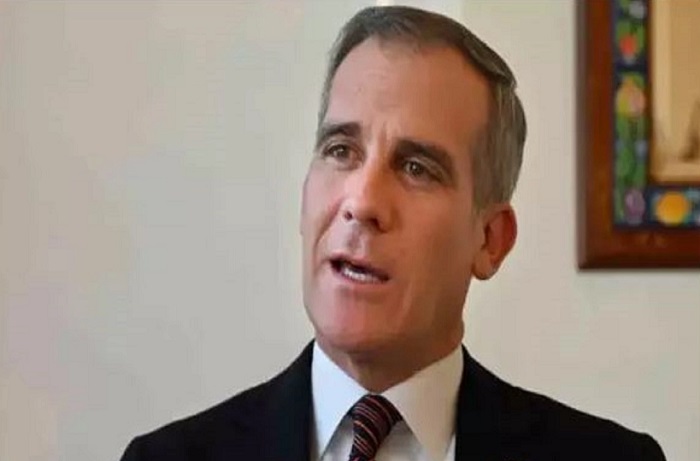 US Ambassador to India Eric Garcetti told in an interview on Thursday, shortly after presenting his credentials to President Droupadi Murmu and taking charge officially as the US ambassador to India, that PM Narendra Modi's engagement with President Joe Biden is the most dynamic relationship between world leaders. India's relationship with the US can counterbalance the world, Garcetti said.
Garcetti, who Biden selected to lead the US mission, addressed the disagreements regarding Russia's actions in Ukraine, asserting that ties with India are not defined by a single issue and praising India for its impressive" G20 presidency. He also said that while both the United States of America and India would like to have better relations with China, neither would compromise their values in the process. Together, he said, India and the US can all the more likely go up against any danger, whether from China or environmental change, or the pandemic.
The ambassador stated that India now participates in more military exercises with the United States than with any other country and that the United States stands resolutely with India on the issue of terrorism while seeking a stable Pakistan in an effort to allay India's concerns regarding the US military ties with Pakistan. Additionally, Garcetti mentioned the delay in visa appointments, claiming that he had discussed the matter with Biden and that the focus was now on expediting visas for tourists and students.
There are numerous threats out there, and I believe that both the United States of America and India would like to improve relations with China without compromising our values. You will defend our borders, we will defend our values, and I believe we will stand together. And when I say that the United States of America and India have the ability to balance the world, I think that this relationship is based first and foremost on our relationship together, not on any third country. However, our relationship's strength lies in its capacity to better deal with any threat, including the pandemic, climate change, or China. Together, we are more powerful. (Bharat Express)