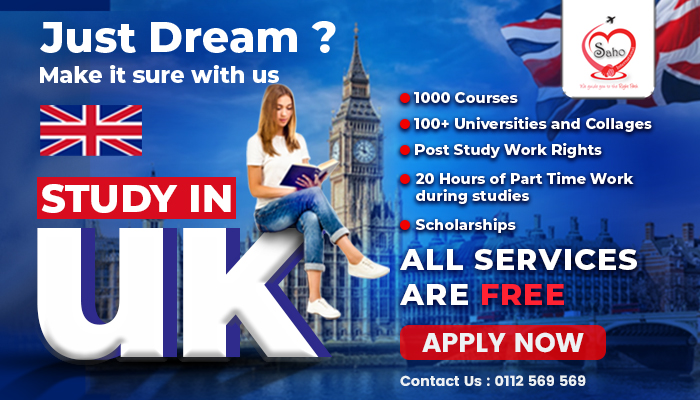 Are you a student seeking to pursue your higher education dreams in the United Kingdom? The UK student visa process can be overwhelming and confusing, with so many visa requirements, application processes, and international university admissions to navigate. That's where Saho International comes in to make your dreams come true, providing expert guidance every step of the way to obtain your UK student visa.
At Saho International, they understand that your education is your pathway to a brighter future. Their team of experts will help you choose the right path to achieve your life goals by providing you with comprehensive support throughout the entire process. They make studying abroad accessible and stress-free, from the visa application process to international university admissions.
Saho International's UK student visa consulting service is top-notch, ensuring that your visa application process is hassle-free and streamlined. They know that visa requirements can be daunting, but their team is here to make the process as smooth as possible for you. They will guide you on the necessary documentation, including financial statements and academic transcripts, and provide you with timely updates on your application status.
Saho International also assists with international university admissions. They understand the intricacies of the admission process and will guide you on the best universities to apply to and the programs that suit your career aspirations. They also assist with scholarship applications and deadlines.
They are always committed to making students' studying abroad a success. Saho International takes pride in providing tailored support to each student and ensuring they are on the right path to achieving their dreams.
Saho International provides a pathway to UK study dreams for students seeking higher education. With its expert team of consultants, the organization offers comprehensive support to make the visa application process and international university admissions as smooth as possible. So, don't hesitate to contact Saho International now to take the first step in pursuing your education goals with a UK student visa.