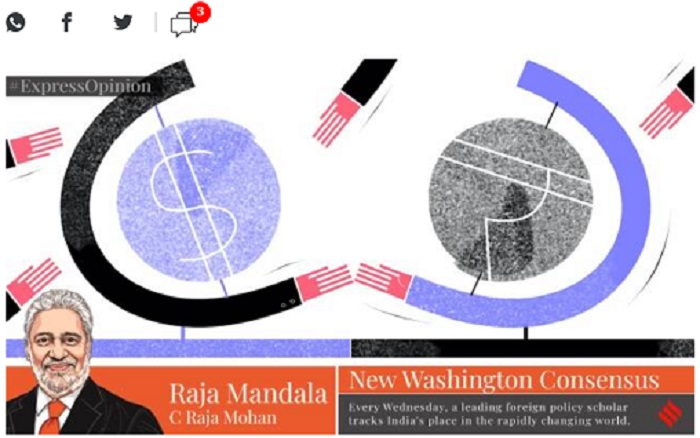 As Prime Minister Narendra Modi steps up engagement with the US and its allies — at the G7 summit in Hiroshima this week, the Quad summit in Canberra the week after, and bilateral visits to Washington and Paris in June and July — the restructuring of the global economic order will figure high on India's bilateral and multilateral agenda.
The geopolitical consequences of Russia's war in Ukraine and the Western response to it have dominated India's geopolitical discourse over the last year. But the Indian debate is yet to pay attention to even more consequential geoeconomic changes being unleashed by the vigorous commercial competition unfolding between the US and China.
As in the geopolitical domain, so in the geoeconomic, there is a growing convergence of interests between Delhi and Washington. Translating that into concrete outcomes will demand much hard work and some creative solutions.
Read more : https://indianexpress.com/article/opinion/columns/c-raja-mohan-delhi-washington-consensus-g7-summit-modi-hiroshima-biden-8613222/