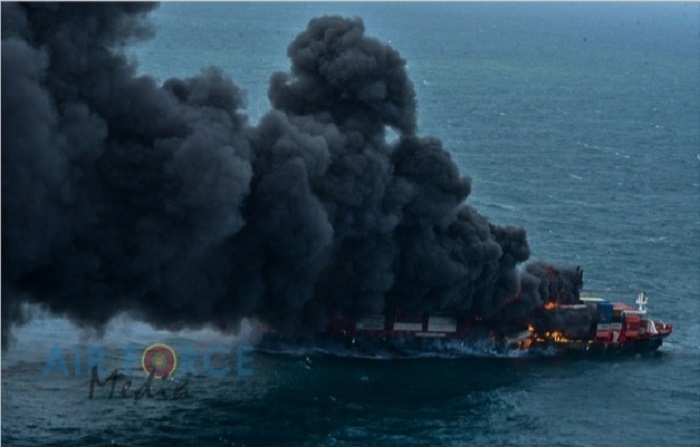 The Indian High Commission in Sri Lanka has refuted media reports claiming that India has demanded compensation/damages from Sri Lanka for the assistance provided during the fire incidents onboard MT New Diamond and MV Xpress Pearl.
The High Commission stated that the reports pertaining to the ship disasters which occurred in September 2020 and May-June 2021 are completely false and incorrect. 
It may be recalled that the Government of India immediately deployed ships of the Indian Coast Guard (ICG) in response to specific requests from Sri Lanka Navy for providing expeditious assistance to fight the fire incidents onboard MT New Diamond and MV Xpress Pearl. 
Rescue operations conducted by these ships were instrumental in curtailing the hazardous effects of the two fire incidents and thereby limiting the damage to the maritime and marine environment of Sri Lanka, the statement said. 
The Indian High Commission further stated that in line with the 'Polluter Pay Principle' as per international norms, India has raised a claim for deployment, salvage activities and items/stores undertaken by these ships. 
The Government of Sri Lanka has been requested to join our claims with that of the Sri Lankan side in the respective forum. It is emphasized that the request has been for presenting these claims to the Insurer/Owner for settlement and reimbursing the compensation received through established channels, the High Commission said. 
The Indian High Commission in Colombo reiterated that India has not demanded any damages/compensation from the Government of Sri Lanka.
It added that the Government of India's immediate deployment of ships are in line with the 'Neighbourhood First' policy and Security And Growth for All (S.A.G.A.R) doctrine. (NewsWire)