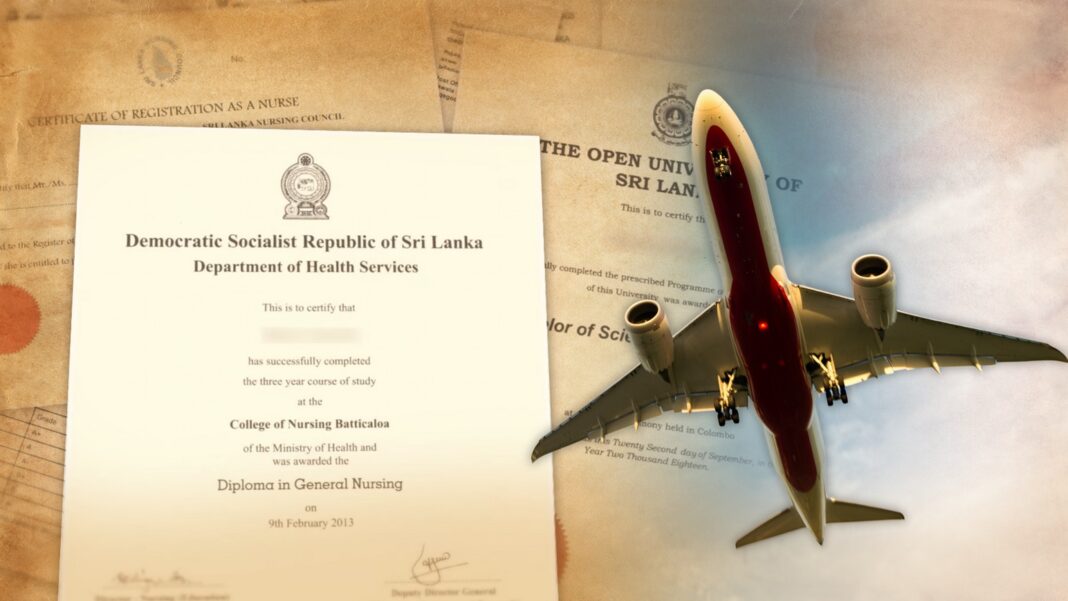 "I have put her as your wife, so take her."
As Ratha, a Sri Lankan rice farmer, stood at Colombo Airport waiting for his ticket to the UK, the job recruiter gestured to a woman he had never seen before.
"Unless you go with her, you will have trouble and your money will not be returned," he was told.
Ratha had paid this man – who he believed to be a recruitment "agent" – £50,000 for passage to the UK, selling property that had been in his family for generations.
But in being forced to pose as someone's fake husband, he claims to have fallen victim to criminal gangs exploiting the UK's skilled worker visa system
Several Sri Lankans have been smuggled to Britain by criminal gangs, a Sky News investigation has found.
According to Sky News, criminal gangs are using Britain's need to fill jobs by using the skilled worker visa system as a route to move people to the UK. Under the scheme, someone who has been offered a job in the UK is allowed to bring dependents with them.
But Sky News has been told about multiple cases where the entitlement to bring dependents on a skilled worker visa is being abused.
Sky News has obtained false documents submitted by one Sri Lankan to a care agency in the UK with her job application. They include a nursing diploma and fake certificates for biology, physics and chemistry.
Her fake CV boasts she spent seven years "providing direct nursing care to patients in a busy hospital ward environment" – and two years providing care to patients in a home for the elderly.
A Home Office spokesperson said: "We are actively investigating the claims made.
"Abuse of our immigration system will not be tolerated. Anyone who has used false documents, misrepresented their personal circumstances or practiced deception by any other means will have their application refused and may face a ban on making further applications for up to 10 years."
Read the full story
https://www.google.com/amp/s/news.sky.com/story/amp/i-felt-scared-but-couldnt-do-anything-the-fake-families-being-smuggled-into-the-uk-12886913