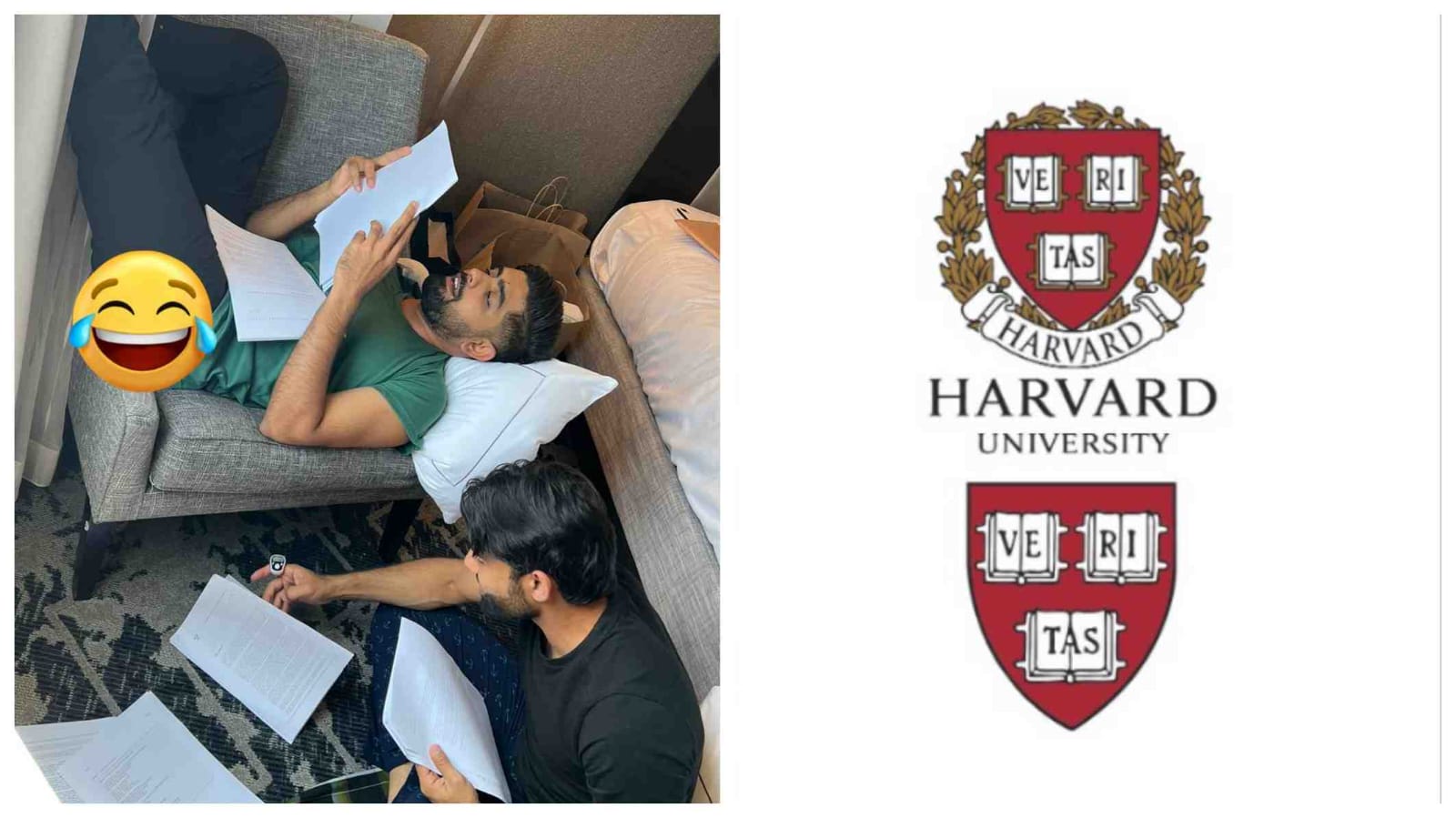 Pakistan cricket captain Babar Azam and his teammate Mohammad Rizwan achieved another milestone, but this time not in the middle of the ground but in the field of education. The two star batters will be the first cricketers to enrol in the prestigious executive education programme at Harvard Business School.
The programme is scheduled to take place from May 31 to June 3 in Boston, Massachusetts. According to GEO news, the study will be chaired by Professor Anita Elberse, one of the youngest women ever to earn tenure at the Harvard Business School.
By entering this study programme, the two cricketers join the esteemed group of elite athletes who have previously pursued this course. Renowned footballers such as Kaka, Edwin van der Sar, Gerard Pique, and Oliver Kahn, as well as NBA stars including Dirk Nowitzki, Chris Paul, and Paul Gasol, are among the notable names on this illustrious list.
Skipper Azam said he wants to learn, grow and give back to the community worldwide. Local media quoted the star cricketer: "My inspiration for joining this world-class program at Harvard is to connect, explore, listen, learn, grow, and give back to the community worldwide."
Wicketkeeper-batter, Rizwan is also excited to get a chance to learn from the bests of the world. "It's a huge honour to represent Pakistan on such a prestigious global stage," Rizwan said. "We are going to Harvard to learn from the best in the world and at the same time to share our journey and learnings with everyone (Khaleej Times).