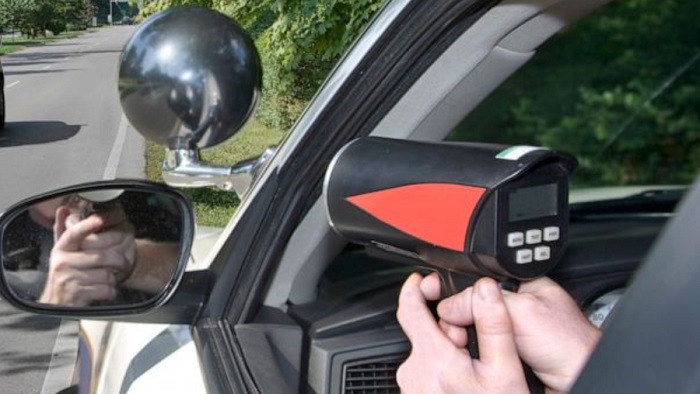 A wealthy man in Finland has been handed a whopping $129, 400 fine for speeding.
Andres Wiklf — one of Finland's richest men — was driving on Finland's land Islands on the Jrsvgen headed towards the land Island capital, Mariehamn, when police caught him driving approximately 50 mph in a 30 mph zone.
Speaking to local media, Wiklf said that he was aware he was over the speed limit which changed "suddenly" and was attempting to slow down, but did not manage to slow down fast enough.
"I really regret the matter," he told land Island's main newspaper, Nya Aaland. Wiklf was also issued with a 10-day driving license suspension.
Under Finland's "Day-Fine" system, an individual's income is a key determinant in the size of the fine they are subsequently issued with by law enforcement. 
Finland was the first Nordic nation to introduce the income-based "Day Fine" system in 1921, and several European nations have followed suit since.
Further, under the Finnish "Day-Fine" system, the more a driver is over a speed limit, the higher the number "day fines" received.
It is not the first speeding fine Wiklf has been issued. He is reported to have previously been issued with a 63,000 fine in 2018 and, in 2013, he received a 95,000 fine — together amounting to a grand total of 279,000 over the last decade.
Other massive fines from Finland are former Nokia Boss, Anssi Vanjokki, who was issued a 116,000 for speeding on his motorbike, and Remia Kuisla, a Finnish businessman who was fined 54,000 for driving 64 mph in a 50 mph zone.
Wiklf says he hopes the fine will be used positively.
"I have heard that they are going to save one and a half billion on healthcare in Finland, so I hope that the money can fill a gap there," said Wiklf.
Wiklf, an land native, is ranked among Finland's richest men. He is the Chairman of Wiklf Holding, his business empire that includes businesses in logistics, real estate and trade. It is estimated to be worth over $10 million.
According to the European Road Safety Observatory, drivers in Finland are "more supportive" for stringent legislation on speeding and drunk driving compared to their European counterparts.
The world-record speeding-ticket is currently held in Switzerland which has a similar "day-fine" system. Here, a total fine of $1,091,340 (3,600 Swiss franks per day for 300 days) was issued to a Swedish motorist caught driving 170 kilometers per hour (105 mph) over the speed limit. (ABC News)