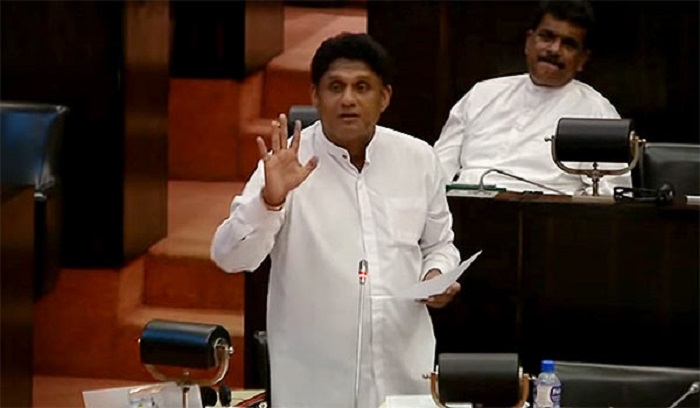 Opposition Leader MP Sajith Premadasa yesterday raised concerns of the Professional Photographic Studio Owners Association on the impact on their businesses due to the new online passport issuance initiative.
Applauding the new pilot project to issue passports via an online system, MP Premdasa said in Parliament that it was a commendable programme that vastly benefits the public. 
He said, however, nearly 7000 owners of Professional Photographic Studios met him and pointed out that their traditional photography studios lose income due to the new online system.
Briefing the Parliament on the matter, MP Premadasa requested the authorities to amend the system so as to include the traditional Professional Photographic Studios in the project, while not hindering the public.
Controller General of Immigration and Emigration Harsha Ilukpitiya announced this week that online applications for passports can be submitted from next Thursday (June 15).
The implementation of an online passport application system is part of President Ranil Wickremesinghe's initiative to digitize public services in Sri Lanka.
The new process aims to streamline the passport application process and ensure that passports are delivered to applicants' residences within a span of three days via courier.
To facilitate the efficient delivery of passports, 50 regional secretariats across the island have been equipped with the necessary facilities. (NewsWire)