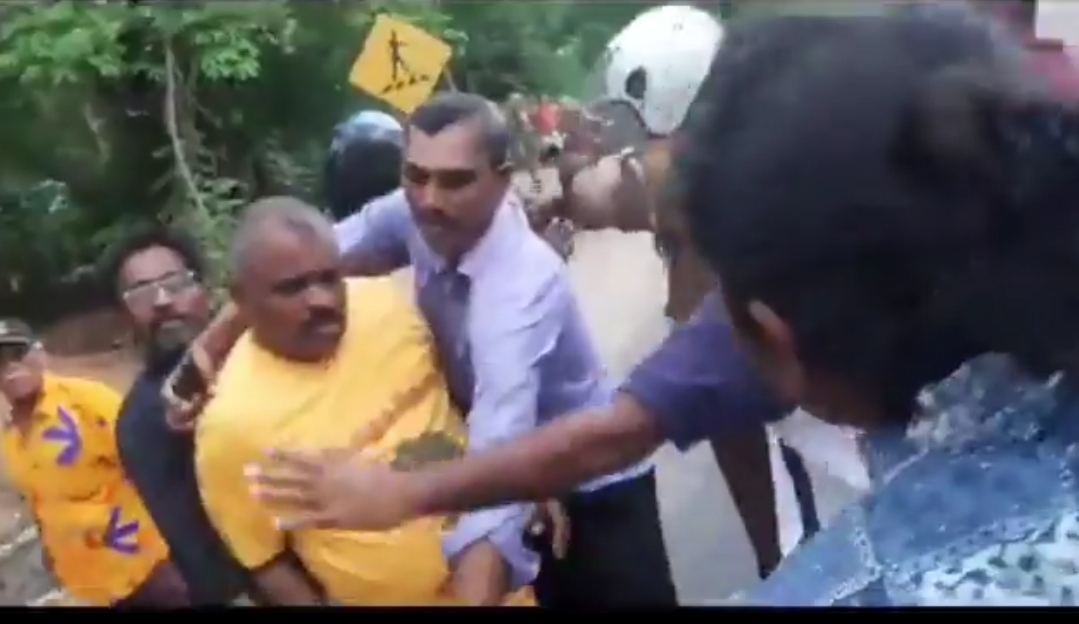 Sri Lanka Police have arrested six individuals in connection with the alleged assault on Member of Parliament Selvarasa Gajendran and several others in Sardapura. The case is currently under investigation by the China Bay Police.
The suspects, who were apprehended, include a 59-year-old male, a 45-year-old male, two women aged 35, a 56-year-old male, and another 59-year-old male. They have been arrested on charges of unlawful assembly and assault.
According to SSP Nihal Thalduwa, all six suspects have been remanded until the 21st of September.