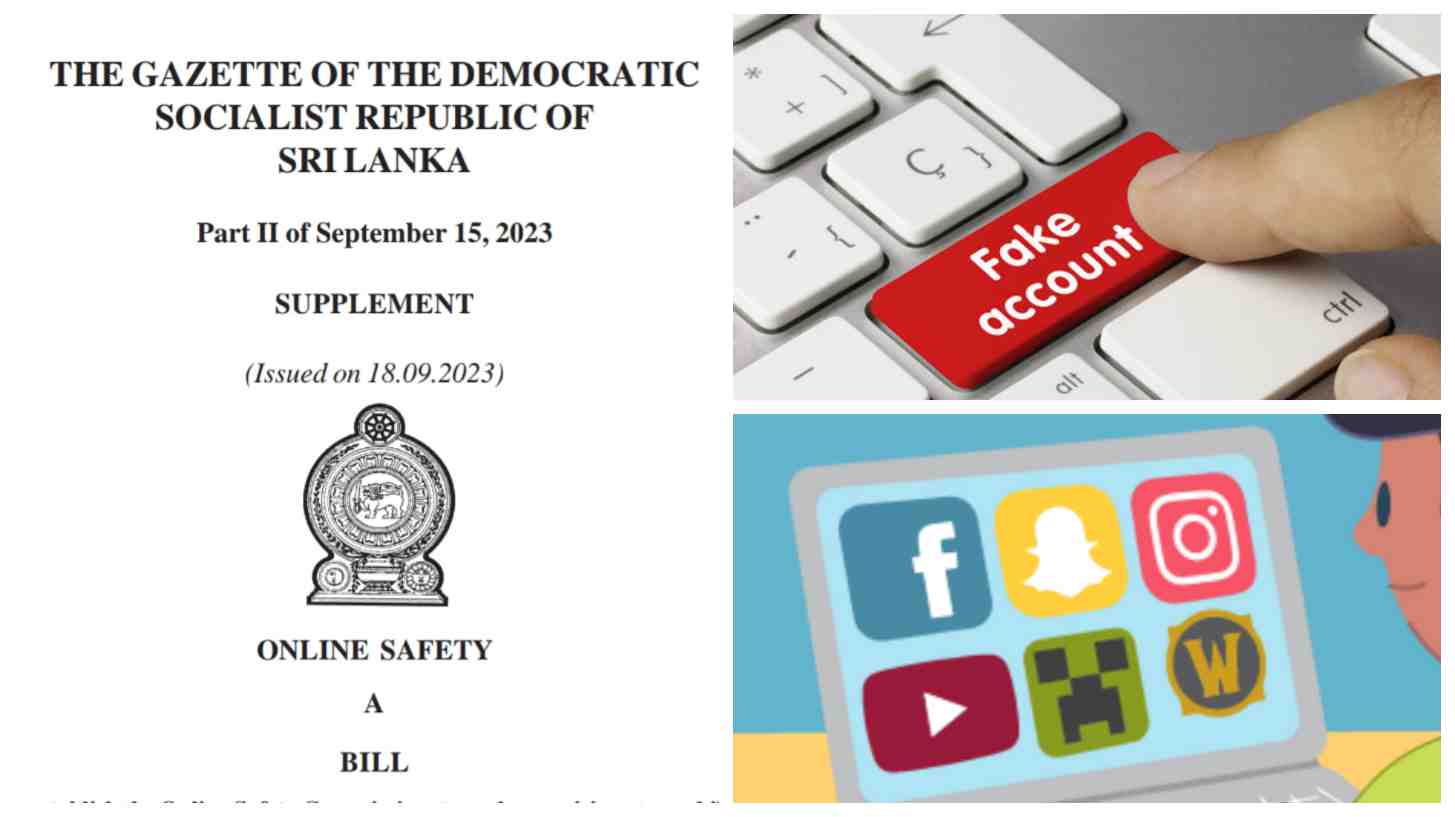 The Sri Lanka Government has gazetted the Online Safety Bill, which had been approved by the Cabinet recently.
The gazette has been issued by the Minister of Public Security.
Full Gazette: http://documents.gov.lk/en/bills.php
Following are the key objectives of the bill 
to establish the Online Safety Commission;
to make provisions to prohibit online communication of certain statements of fact in Sri Lanka;
to prevent the use of online accounts and inauthentic online accounts for prohibited purposes;
to make provisions to identify and declare online locations used for prohibited purposes in Sri Lanka;
to suppress the financing and other support of communication of false statements of fact and for matters connected therewith or incidental thereto
Sri Lanka's new Online Safety bill Gazetted: Jail term proposed for Online Harassment and Cheating by personation

More : https://t.co/1DNAAtqNaN pic.twitter.com/yXlmScydnt

— Azzam Ameen (@AzzamAmeen) September 19, 2023
Meanwhile, Opposition leader Sajith Premadasa today expressed concern that the Online Safety Bill could be an attempt to stifle democratic dissent, as online platforms have been crucial for citizen organization.
SJB MP Harsha de Silva also labeled the legislation as draconian, warning that it might drive major international IT companies like Facebook, Google, and Instagram away from Sri Lanka.
He criticized the bill for allowing the President to appoint a commission to determine the truth, arguing that it infringes upon freedom of speech and thought.
The MP also questioned whether tech giants like Google and Facebook would be supportive of such a law, emphasizing its potential negative impact on investment in the country. (NewsWire)