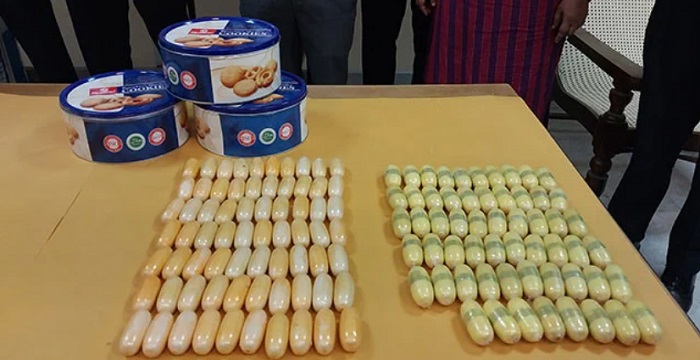 A Kenyan national has been arrested with 04 kilograms of cocaine, estimated to be worth around Rs. 300 million. 
The Police stated the suspect was arrested at the Bandaranaike International Airport (BIA) in Katunayake after having arrived from Ethiopia last night (Sep 24). 
The suspect, who is said to be a Kenyan car dealer, had reportedly travelled from Ethiopia's capital Addis Ababa to Doha in Qatar and had then boarded a Qatar Airways flight (QR 654) bound for Sri Lanka. 
The 26-year-old Kenyan was arrested at the arrival terminal by officials of the Sri Lanka Customs narcotics control unit.
He was found to be in possession of 180 capsules of cocaine, weighing 04 kg, that were found concealed inside three metal cookie tins inside his hand luggage. 
The suspect has been handed over to officers of the Police Narcotics Bureau (PNB) at the BIA along with the seized drugs for further investigations. (NewsWire)