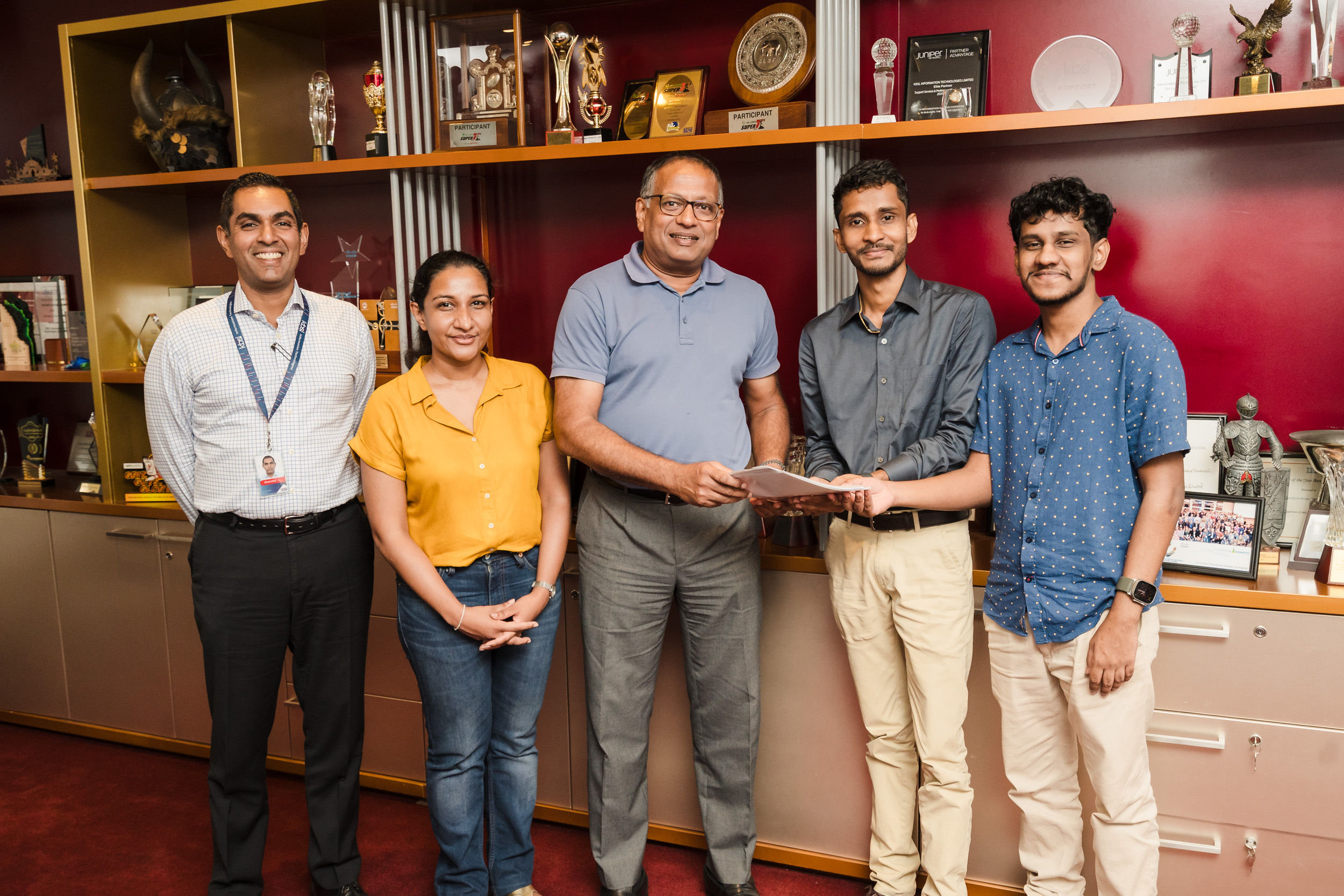 A transformative moment in Sri Lanka's tech history has been ushered in as KBSL acquire Coding Legends, starting July 4. This unparalleled union merges decades of infrastructure legacy with the latest in software innovation, positioning the duo as Sri Lanka's premier and only holistic one-stop solution, encompassing both cutting-edge software and hardware expertise.
With an illustrious 35-year track record, KBSL stands tall in the South Asian tech arena as a titan of infrastructure and systems integration. Housing a formidable cadre of over 200 tech professionals, the company's mastery spans across Infrastructure, Data Centers, Cybersecurity, RPA, IoT, Cloud solutions, and 24×7 Managed Services, delivered via their advanced SOC and NOC units.
Speaking on this groundbreaking merger, KBSL's CEO, Mr. Ehantha Sirisena, reflected, "Our extensive tech journey has been enriched by collaborations with luminaries from Manufacturing, Banking, Telecommunications, Hospitality, and Government sectors. Today, we're on the precipice of a new era."
Coding Legends, renowned for their avant-garde forays into AI, the Metaverse, Blockchain, and NFTs, promises to bring a fresh infusion of digital expertise to the merged entity. The synergy doesn't stop at software; the emphasis is on providing a comprehensive technological ecosystem that marries traditional IT services with innovations like web3 and blockchain.
On the partnership, Coding Legends' CEO, Mr. David Jeewarathnam, expressed, "This collaboration with KBSL is more than just an integration; it's a revolutionary step forward. We're cementing our position as the nation's first and only end-to-end IT solution provider. With KBSL's robust legacy and our pioneering stance in web3, blockchain, and AI, we're poised to redefine the tech landscape of Sri Lanka."
As they step into this promising future, both KBSL and Coding Legends are opening their doors, inviting partners and stakeholders to explore the breadth and depth of the opportunities that lie ahead in this monumental collaboration.