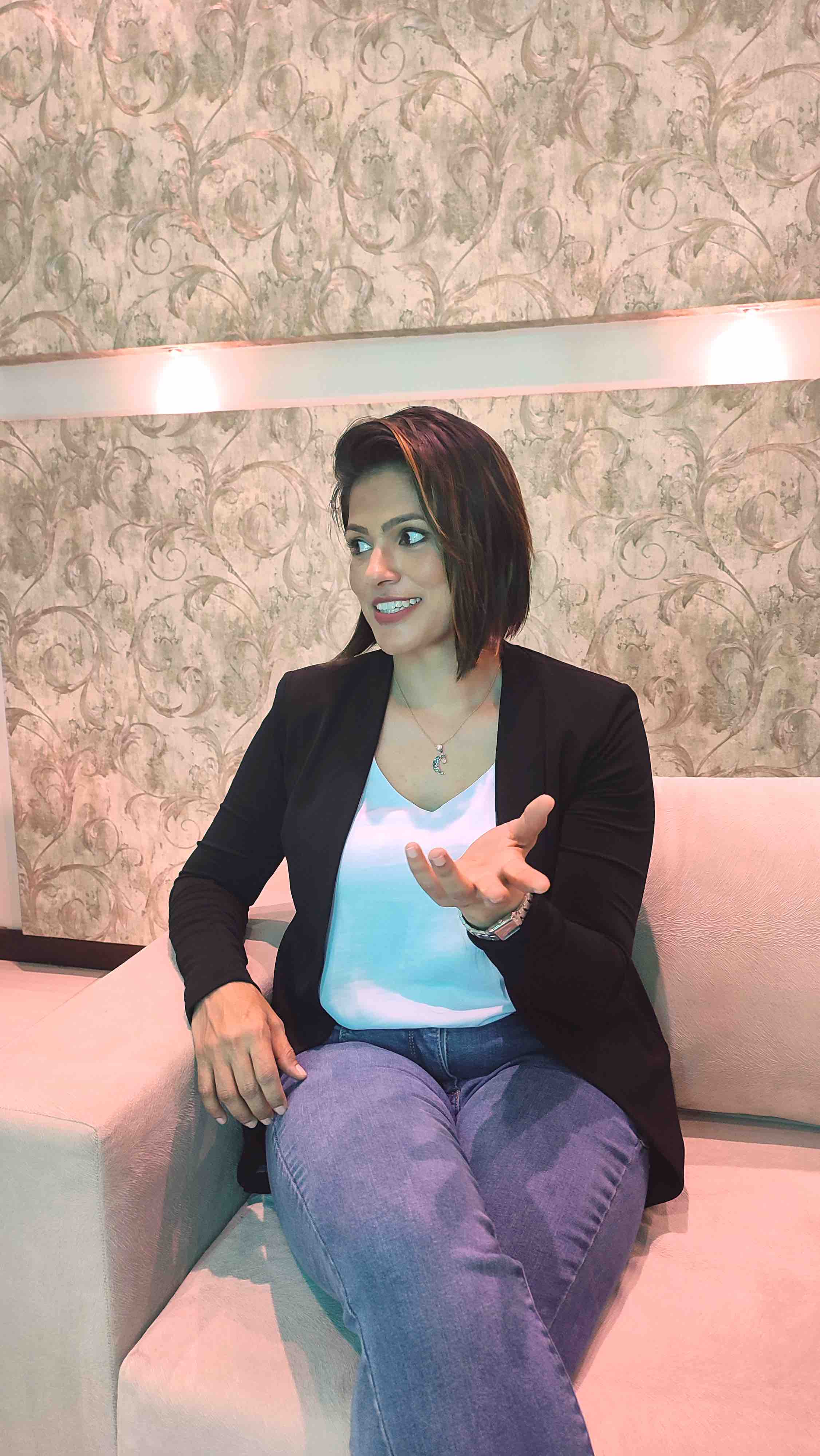 Ceylonne Fernando- VP Corporate communications and PR – Vaaj Group
Founded in 2000, VAAJ has consistently surpassed its clients' expectations by offering exceptional hospitality & Property services throughout the globe. With a thriving portfolio of enterprises under their belt, the company is poised for global growth and expansion.  In 2016 VAAJ embarked on a journey with a clear vision—to redefine health, fitness, and well-being in Sri Lanka. What started as a fitness center has evolved into a dynamic force that encompasses holistic wellness, community empowerment, and a commitment to excellence.
A Legacy of Excellence
From the outset, VAAJ Group has prioritized excellence in all its endeavors. Rooted in Australia, the company rapidly established itself as a beacon of quality in the health and fitness domain. This legacy of excellence laid the foundation for their ambitions to expand their influence and mark their presence in Sri Lanka in a significant way.
"As VAAJ steps onto re-defining the industry in Sri Lankan soil, we plan to bring with us a wealth of knowledge accumulated through years of dedication to health and wellness. Our expansion is more than a business expansion—it's an opportunity to enlighten communities about the interconnectedness of physical and mental well-being," We plan to introduce outbreaking technology and latest training methods where no other fitness center will be able to offer. said Ceylonne Fernando, Vice President of Corporate Communications and Public Relations at VAAJ.
A Conduit for Community Enrichment
The company's involvement by sponsoring the Junior Premier League – Basketball (JPL) in Sri Lanka exemplifies their commitment to community enrichment.
Buoyed by the success of their partnership with Sri Lanka Basketball Federation (SLBF), VAAJ aspires to foster collaboration with various sporting federations. Through this, they aim to spearhead a movement that not only promotes sports but also encourages a healthier lifestyle for all Sri Lankans.
"Our aim is to find talent and create champions for the world," Ceylonne Fernando further emphasized.
VAAJ's expansion plan in Sri Lanka revolves around creating smaller fitness centers that make health and fitness accessible to every corner of the nation. This initiative embodies their belief that well-being is the cornerstone of a vibrant life.
 A Holistic Philosophy
Throughout their journey, VAAJ maintains an unshakable belief in the interconnectedness of all facets of well-being. Their approach encompasses physical fitness, mental health, and community engagement, underscoring their commitment to holistic wellness.
"By nurturing young talents and by inculcating values of teamwork and discipline, we hope to demonstrate that wellbeing extends beyond fitness regimes. We want to share our holistic approach to health and well-being through our fitness centers in Sri Lanka. Further we plan to aggressively expand in the fields of childcare, property and manufacturing". Fernando said.
VAAJ achievements in the real estate industry have provided them with the means to fuel their wellness vision. This harmonious blend of business success and a commitment to well-being defines their unique path.
VAAJ today is a testament to the power of wellness in bridging continents and cultures. From Australia to Sri Lanka, their journey embodies the transformational potential of holistic health and well-being.
VAAJ is a tale of evolution, excellence, and empowerment. From their inception in Australia to its far-reaching impact in Sri Lanka, the company's story underscores the potential of wellness to drive positive change. As they continue to diversify, engage communities, and nurture talent, VAAJ serves as a beacon of inspiration for a healthier and more vibrant world.