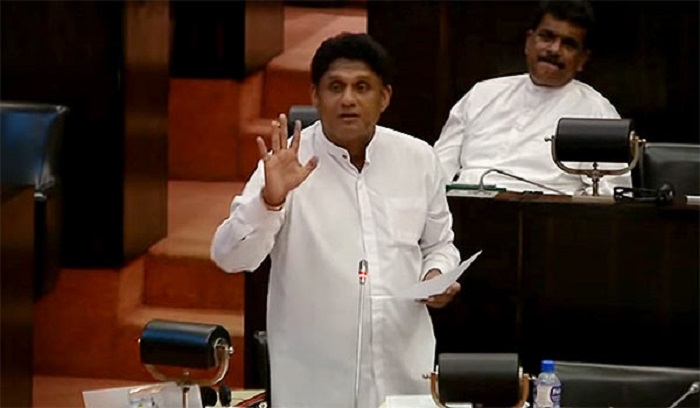 Chairman of the Committee on Public Enterprises (COPE) Prof. Ranjith Bandara has refuted allegations of sexual harassment involving a female Parliament staff.
Addressing the Parliament today (Nov 20), MP Bandara said Opposition MP Hesha Withanage has accused him of having sexually harassed a female Parliament staff serving as a Secretary.
Stating that it was a false allegation, the COPE Chairman said he refuted the claim. 
MP Ranjith Bandara further requested the Speaker to bring the matter before the Parliamentary Privileges Committee to be discussed. 
"If I am found guilty of the allegation, I will resign from my Parliamentary seat. However, if the allegation is proven false, MP Hesha Withanage must be punished for violating my Parliamentary privileges," he added.
Meanwhile, Opposition Leader MP Sajith Premadasa raised concerns over Prof. Ranjith Bandara presiding over a COPE meeting related to Sri Lanka Cricket, pointing out a conflict of interest.
Stating that a private campus headed by Prof. Bandara had been involved in providing services to SLC, MP Premadasa questioned the legality of such persons heading Parliamentary committees and called for a transparent report on the transactions between the SLC and Prof. Ranjith Bandara. 
Responding to the Opposition Leader's claims, MP Bandara denied the allegations, stating that he would resign from his Parliamentary seat if it could be proven that he had obtained money from any of the institutions that had been investigated by the COPE Committee under his chairmanship.
The COPE Chairman acknowledged that he had provided a training session to one of the institutions, adding that he has participated in such events previously as a Professor. (NewsWire)