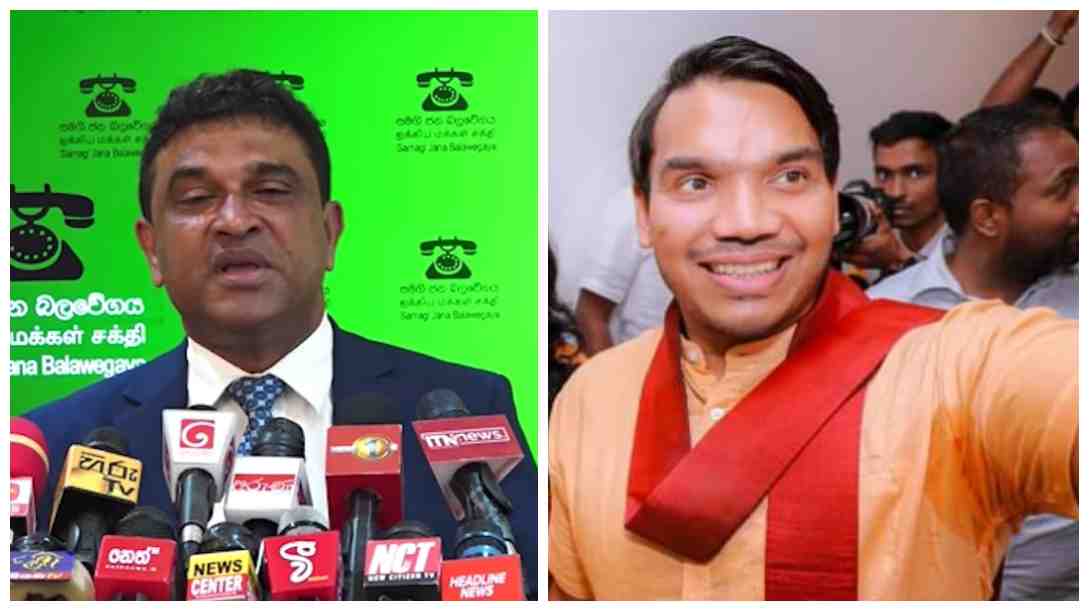 Samagi Jana Balawegaya (SJB) MP Nalin Bandara has challenged the Sri Lanka Podujana Peramuna (SLPP) MPs who criticised the Budget 2024 to vote against it in Parliament tomorrow (Nov 21).
Addressing the media today, MP Bandara issued the challenge to the SLPP MPs, including Namal Rajapaksa, who have spoken against the Appropriation Bill for the fiscal year 2024.
MP Bandara further said the SLPP group should not abstain from the vote but should vote against the budget if they are serious about their comments.
"We have seen several SLPP MPs speaking against the Budget 2024 as of recently. Speaking in front of mics means nothing. Those who are against the Budget 2024 can vote against it tomorrow," he said.
MP Bandara challenged the SLPP MPs to vote against the Budget 2024, adding that the SJB and its alliance parties will vote against the budget.
"We will be able to see how many people stand by MP Namal Rajapaksa tomorrow. Please don't stay away from Parliament and make such jokes. We invite the said SLPP MPs to vote against the budget," he added. (NewsWire)