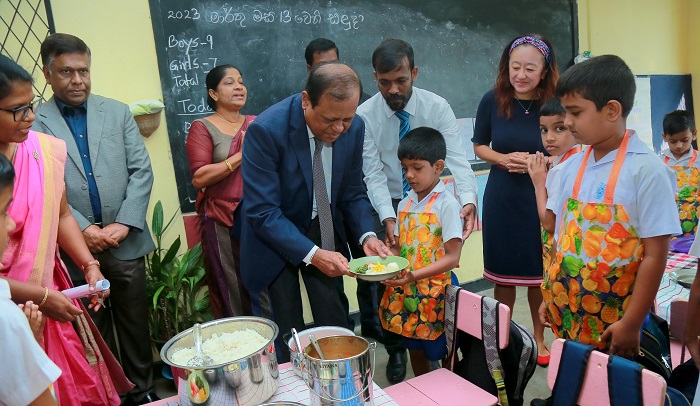 There is a possibility for the next GCE Ordinary Level Examination to be postponed, Minister of Education Prof. Susil Premajayantha said on Monday (13). 
The Education Minister stated that a delay of two weeks in the marking of the answer scripts of the 2022 GCE Advanced Level Examinations has resulted in the three-month period between the two state examinations decreasing.
Minister Susil Premajayantha stated that he will not endorse protests that affect the education of children who have already suffered due to the global pandemic. 
Stating that no attention is drawn to the fundamental rights violation of nearly 4,000,000 students and 8,000,000 parents, he emphasized that he will represent them.
The minister pointed out that academic activities at international schools have returned to normalcy, while protests are hampering the education of those from families already suffering due to the economic crisis.
Minister Premajayantha made the remarks while attending the Sri Lanka school meal programme at the St. John's Maha Vidyalaya in Mattakkuliya this morning. The Education Minister was joined by US Ambassador to Sri Lanka Julie Chung.
He further stressed that measures are being taken to address the demands of the Teachers, Principals, and lecturers' trade unions.
The Minister appealed to the relevant trade unions to, therefore, expedite the marking of answer scripts for the benefit of the children's future. (NewsWire)