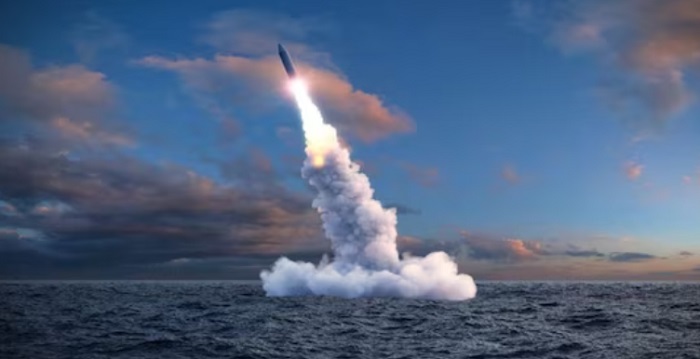 India is planning to purchase missile systems worth $200 million from both, US and Russia, at a time when both nations are pitted against each other over Moscow's invasion of Ukraine.
A proposal by the defence forces is said to be at an advanced stage in the ministry of defence, news agency ANI reported citing defence sources. It added that the Indian Navy has proposed to acquire more than 20 Klub anti-ship cruise missiles from Moscow and equipment from the US's Harpoon anti-ship missile system.
The Klub missile from Russia is equipped on the surface warships as well as the Indian Navy's submarines and it has been one of the important weapon systems for a while, the sources said, ANI reported.
The acquisition of the Harpoon missile system is expected to cost the Indian Navy around $80 million, under a foreign military sales route.
The US Congress had previously permitted the sale of Harpoon Joint Common Test Set as well as the related equipment to India.
The Harpoon missiles are already deployed on the Indian Navy's anti-submarine warfare submarines as well as aircraft.
India has requested to purchase a Harpoon JCTS, which would include one Harpoon intermediate level maintenance station, repair and spare parts, support and test equipment, personnel training, publications and technical documentation, US government as well as contractor, engineering, technical and logistical support services, among other logistics and programme support elements.
Traditionally, India has used Russian weapon systems. However, it has diversified its acquisition in around the past two decades, with procurements from France and the US. (CNBC)