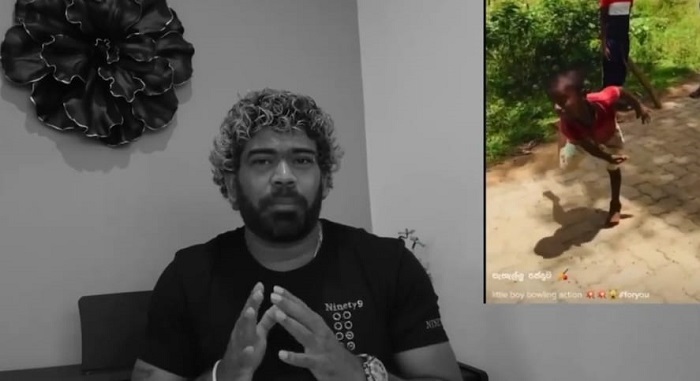 Sri Lanka Cricket legend Lasith Malinga has extended his gratitude to the public for helping him find a young boy who had shown exceptional bowling skills in a video shared on social media.
Malinga had resorted to finding the 09-year-old boy by appealing for the assistance of the public on various social media platforms. 
Providing an update on the matter, Malinga stated that the video of the bowling style of the young child had reminded him of his younger days and the natural talent within the boy, which prompted him to reach out to the child.
After having spoken to the child, Malinga stated he had discussed with the parents the option of enrolling him into a school with better facilities for cricket, only if the child is interested in learning the sport. 
Malinga further said as discussed and with the approval of the child's parents, he is in the process of transferring the child to a school with better facilities for cricket and in close proximity to the child's residence.
He further said that the child will be moved to a school teaching leather ball cricket in order to identify his skills and track his progress in the sport.
"This boy has his own unique style. A lot of people have compared him to me. This child has his own bowling style that showcases him as a very talented cricket player. I wish to see his progress over the next three to five years," Malinga added. (NewsWire)