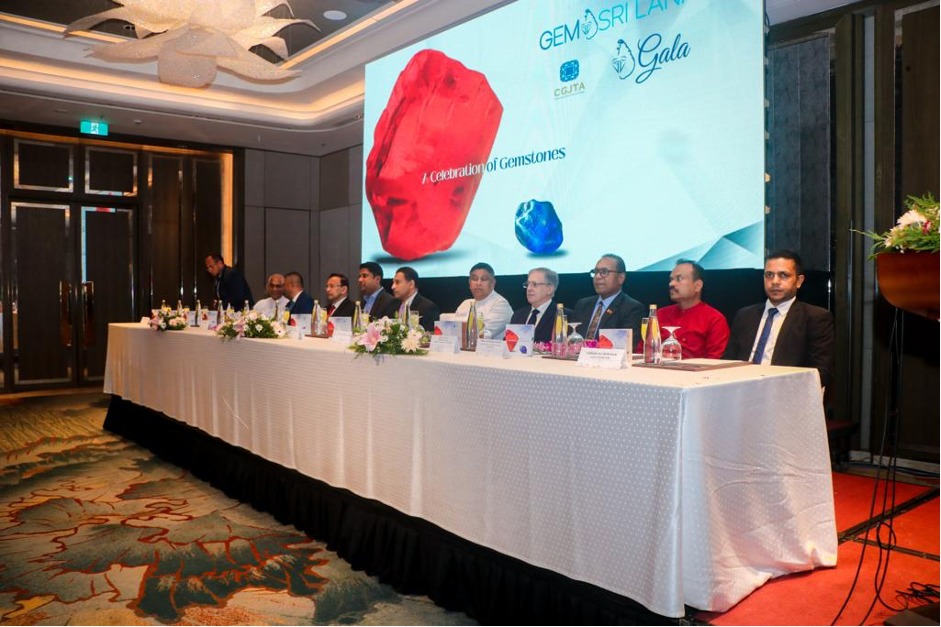 CGJTA announces a highly anticipated Gem Trade Fair in January 2024
September 4, 2023 (Colombo, Sri Lanka): The Chinafort Gem and Jewellery Traders Association (CGJTA) proudly unveiled 'Gem Sri Lanka' (GSL) at a press conference at the Shangri-La, Colombo, marking the launch of a world-class inaugural trade exhibition to highlight Sri Lanka's vast and precious gemstones to the world, paving its way to shed light on Sri Lanka's immense potential for growth in the gemstone trade, as the country's availability of timeless and rare natural stones is yet to be fully realised.
The press event was organised by the CGJTA and was attended by local media as well as dignitaries and representatives from the National Gem and Jewellery Authority of Sri Lanka (NGJA), the Export Development Board of Sri Lanka (EDB), as well as the management committee of the trade exhibition 'Gem Sri Lanka', which will take place from January 11-13, 2024, at the Cinnamon Bentota Beach Resort'.
Commenting at the event, Gem Sri Lanka Chairman Hilmy Cassim stated that, "we are excited to launch Gem Sri Lanka, the platform to introduce and expose our young talent to the international market, whereby we connect the source to the world. GSL is fully endorsed by National Gem and Jewellery Authority (NGJA) and the Export Development Board (EDB). There is no doubt that this gem show will serve as the centre stage for Sri Lanka to garner the much needed high-value attention from the world over in this sector. Gem Sri Lanka serves to show the world a true, rare and unique nature of Sri Lanka's gemstones, as our gems don't just shine, they OUTSHINE"
Furthermore, he also stated that Gem Sri Lanka will assist in uplifting the country's economy by contributing to its growth, as lesser exposed international markets will find the Sri Lankan gems to be very lucrative, which may see an increase in foreign transactions and major local transactions for Sri Lankan gem purchases from international buyers.
Gem Sri Lanka will serve to boost the country's economy while raising awareness on the availability of the country's rarest and most valued natural gemstones. GSL will also allow for the observation and purchase opportunities for international as well as local buyers, under one roof.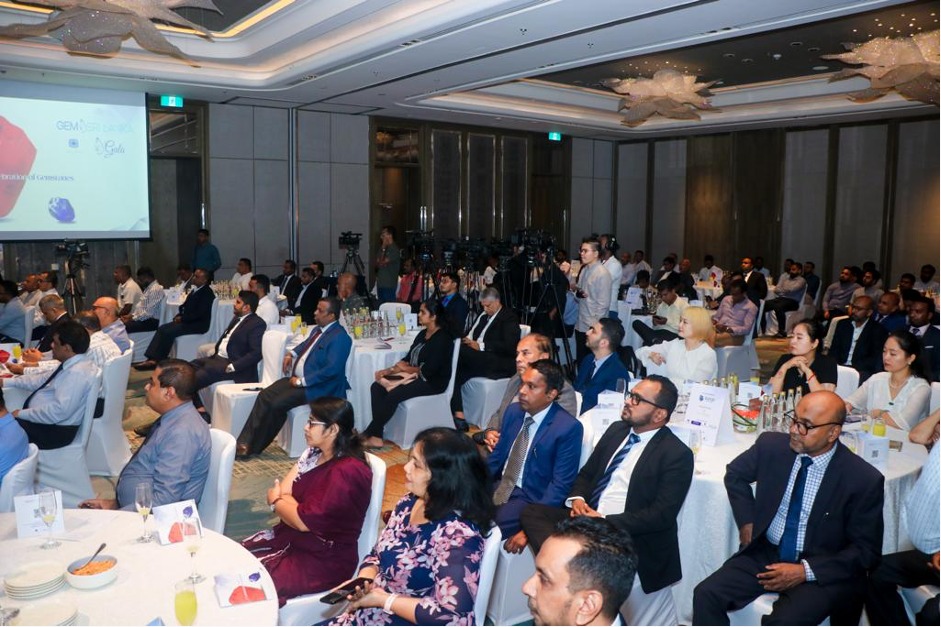 The Chinafort Gem and Jewellery Traders Association (CGJTA) is the largest association for Gem Trade in Sri Lanka with over 2,000 members island-wide and the sole custodians of the oldest and largest open air gem market in the world – The Chinafort Beruwala Gem Market.
The dates for the Gem Sri Lanka 2025 was also announced and it will be held from January 4-6 2025.
The event was graced by State Minister of Primary Industries Chamara Sampath Dasanayake, Deputy Speaker Ajith Rajapakse, Parliamentarian Eran Wickramaratne, Chairman of National Gem and Jewellery Authority Viraj De Silva, Chairman of Export Development Board Chairman Dr.Kingsley Bernard, Secretary General/CEO of National Chamber of Exporters Shiham Marikar, President of Guild Institute of Gemology Andy Lucas and by many other dignitaries.
For more information on Gem Sri Lanka, visit www.gslfair.com