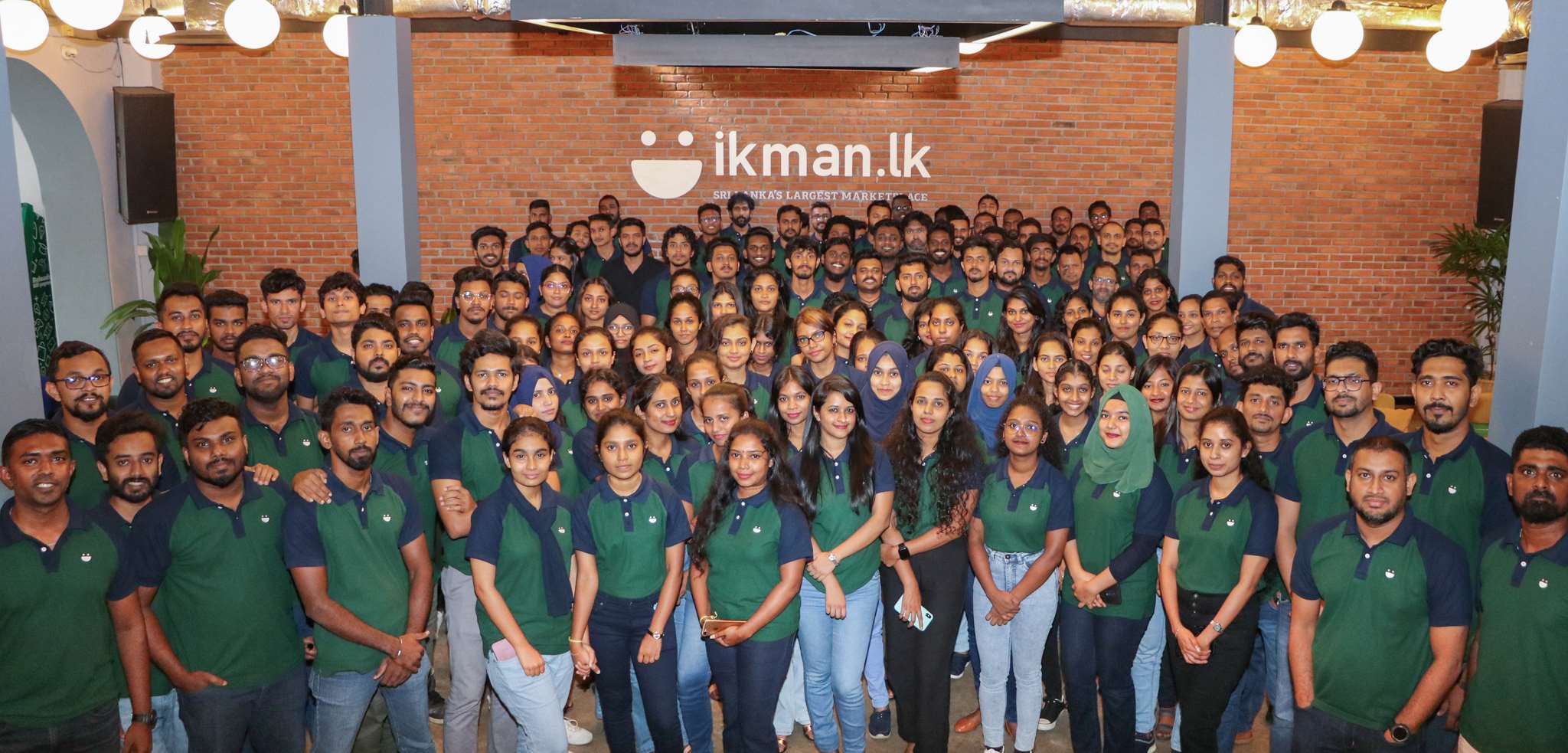 In a bustling world of diverse talents and boundless opportunities, ikman, Sri Lanka's premier online marketplace, stands as a beacon of innovation, embracing the aspirations of the young and the energetic. With over 230 dedicated staff members, ikman thrives as a dynamic and inclusive workplace, fostering an environment where every individual's potential is nurtured and celebrated.
ikman's team is a vibrant mix of generations, with a strong representation of Gen Z and millennials, backed by the wisdom of Gen X. Hailing from diverse backgrounds, encompassing various religions, cultures, and socio-economic classes, the ikman staff operates in perfect harmony, united by a shared vision.
The heart of ikman beats within its various departments: Customer Support, Member Center, Business Development, Field Operations, Telesales and Banner Sales, alongside indispensable support functions such as Finance, Marketing, Quality Assurance & Compliance, Human Resources, and Admin & IT. Together, these teams orchestrate the symphony of our success.
ikman operates under a distinct set of principles and values, which includes "Results speak loudest," "Know your KPIs," "Do fewer things better," "It's OK to make mistakes" and "You make the call" – all of which lay the foundation for our work culture. At ikman, diversity, inclusivity, and equal opportunities are embraced, empowering employees to take charge of their own narratives and roles while exploring new horizons.
ikman's office environment is a testament to our ethos, featuring an open-door policy and a bullpen-style seating arrangement. The rustic-chic interiors radiate relaxed yet lively vibes, setting the stage for creativity and collaboration.
ikman values its employees' well-being and growth, offering a range of benefits, including health insurance with OPD coverage for permanent confirmed employees, attractive pay packages with revenue-based incentives, and a continuous performance management process that rewards dedication and hard work.
Employee recognition is paramount at ikman, with awards such as the Saltside Value Awards and Employee of the Quarter Awards that celebrate excellence. Internal job postings, long-standing employee celebrations, and various engagement activities further enrich the work experience of its employees.
ikman is committed to nurturing young talent, offering early career opportunities and internships for fresh graduates, and believes in continuous staff training and development programs at all levels, providing performance-based career development opportunities that pave the way for future leaders.
At ikman, work-life balance is key, which has inspired its dedicated Events Team that curates a vibrant calendar of events throughout the year. From festival celebrations such as Avurudu and Christmas to carrom tournaments and talent shows, ikman believes in celebrating every moment.
ikman invites young, energetic individuals to explore a world of opportunities. Vacancies are available for Associates in Telesales and Customer Support, as well as an Executive in Business Development (Marketing). Whether you're just starting your career or looking to make a change, ikman is the place to grow.
Join us in shaping the future at ikman. To apply, send your CV to hr@ikman.lk or explore our job portal, ikman Jobs.